These are the Driving and Riding Tips produced by IAM RoadSmart and are aimed and worded for the news media (printed, on-line, radio and TV) for the general public.
They are ordered with the most recent at the top and we only list the approximately 20 most recent and relevant Driving and Riding Tips.
Driving Tips from IAM RoadSmart
---


When the temperature drops: reach for the top! 11 top tips for driving in the winter
(Added December 19, 2019 2:55 pm)
Winter brings difficult driving conditions, so this is a good time to remind everyone to drive safely when the temperature drops below zero.
---


What to do if you are involved in a collision
(Added December 11, 2019 6:17 am)
If you've been involved in a collision, you'll know how scary it can be. But do you, and your family and friends, know what to do?
---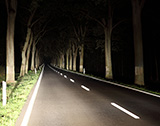 Don't be kept in the dark this autumn
(Added October 23, 2019 6:30 am)
With the clocks going back on Sunday 27th October, we're going to be travelling in the dark a lot more. IAM RoadSmart has written up some top tips about riding and driving in the dark.
---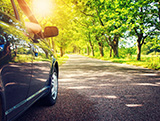 Don't let the sun's glare keep you off the road
(Added July 4, 2018 5:00 am)
It's been two weeks and there's still no sign of the sun leaving the UK anytime soon (fingers crossed!). We've got our summer clothes out and are ready to take those weekend road trips to the beach, however the glaring sun is taking no prisoners. Being dazzled by the sun can be a major distraction and is often a factor in summer collisions.
---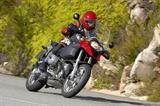 Autumn Riding tips from IAM RoadSmart
(Added October 2, 2019 8:16 am)
We're now experiencing cold mornings and darker evenings. That only means one thing… that autumn is approaching. At IAM RoadSmart, the UK's largest independent road safety charity, we want you to enjoy riding your motorbike and that's why Richard Gladman, head of driving and riding standards, has put together some riding safety tips for you to bear in mind before hopping on your motorbike this autumn.
---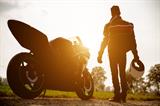 Top five tips for bikers to stay cool this summer
(Added July 24, 2019 6:08 am)
With the sun shining and bright blue skies, Richard Gladman, IAM RoadSmart head of driving and riding standards, has put together some riding advice to keep you safe this summer.
---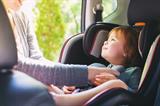 Top tips for driving abroad with children
(Added July 24, 2019 5:52 am)
Taking a child on holiday is an exciting and a new experience for first time parents. But it can be stressful so make sure you plan ahead of time. Our head of driving and riding standards, Richard Gladman, has put some helpful safety tips together for driving with young children abroad.
---


Is hay fever pollen you down?
(Added June 26, 2019 6:12 am)
A runny nose, headache and constant sneezing – these are just a few of the symptoms hay fever sufferers deal with during the summer. These symptoms can affect motorists in a number of ways.
---