These are the Driving Tips produced by IAM RoadSmart and are aimed and worded for the news media (printed, on-line, radio and TV) for the general public.
They are ordered with the most recent at the top.
Driving Tips from IAM RoadSmart
---


Don't become a victim of Road Rage
(Added February 6, 2019 9:32 am)
We have all come across road rage at some point in our driving lives. When it happens, it can leave you feeling intimidated and scared. But with a bit of planning you can prevent the situation altogether as no one sets off on a journey intending to have an argument with another driver, often the road rage is the culmination of a bad day.
---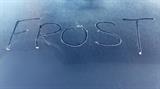 Ice ice baby! Cold weather driving tips from IAM RoadSmart
(Added January 23, 2019 7:25 am)
IAM RoadSmart's head of driving and riding standards, Richard Gladman, is offering advice to motorists to better cope with driving on road surfaces that are covered in frost, ice or snow.
---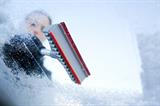 Give Jack Frost the cold shoulder
(Added November 28, 2018 7:16 am)
With white frosty mornings also comes icy roads … that's why Richard Gladman from IAM RoadSmart has put together some advice on how to deal with driving and riding on ice - and keep Jack Frost at bay.
---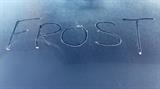 Five tips to stop your car from giving you a fright
(Added October 30, 2018 7:27 am)
Want to avoid a scare this Halloween? Then make sure you clear the cobwebs from your de-icer and ready-mixed washer fluid and get your vehicle up to scratch for the bitterly cold weather we're experiencing.
---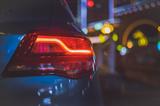 Can you see where you're going?
(Added October 23, 2018 7:28 am)
In the dark, it's not just drivers and riders who need to be a bit more careful, vulnerable road users such as pedestrians need to be aware of the dangers too. IAM RoadSmart's Head of Driving and Riding Standards, Richard Gladman, has put together some tips to keep road users safe.
---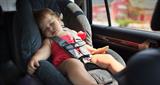 Are you using the correct car seat for your children?
(Added October 15, 2018 1:32 pm)
Twelve children less than 10 years of age are killed or injured as passengers in cars every day. A baby travelling in a car is particularly vulnerable as a result of its head accounting for a quarter of its total body size as well as the neck muscles being underdeveloped. Babies need to be correctly restrained and it is a legal requirement that they are transported in rear facing seats that support the head and distribute the force of a collision through the shoulders and back.
---


Six driving tips for your bank holiday getaway
(Added August 22, 2018 5:40 am)
If you're planning a bank holiday getaway then be sure to read our tips on how you can make your journey a safe and stress-free one.
---


Five summer riding tips to help you stay cool
(Added July 24, 2018 10:15 am)
We've got yet another week of sunny blue skies across the country. With this week set to reach 30 degrees, Richard Gladman, IAM RoadSmart head of driving and riding standards, has put together some riding advice to keep you safe this summer.
---