These are the News Releases produced by IAM RoadSmart and are aimed and worded for the general news media (printed, on-line, radio and TV) for the general public as well as IAM Members.
They are ordered with the most recent at the top and we only list the 20 most recent and relevant New Releases.
News Releases from IAM RoadSmart
---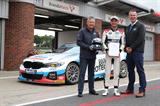 Touring car star Colin Turkington achieves top standard in IAM RoadSmart's Advanced Driving Course
(Added September 20, 2019 5:40 pm)
British Touring Car star Colin Turkington has added another string to his impressive bow, as he has achieved a F1RST - the highest rating possible - in IAM RoadSmart's much respected Advanced Driver Course. Colin, 37, is three times champion in the British Touring Car Championship (BTCC) in 2009, 2014 and 2018 and currently leads this year's title battle – but even as a professional racing driver who has reached the highest level, he admits that his road driving, like everyone's, could always be better.
---

Travelling with your pet does not have to be a heated experience, says IAM RoadSmart
(Added July 24, 2019 5:39 am)
With temperatures exceeding the 30°C mark today and set to go even higher this week, IAM RoadSmart has issued some useful information on making sure your dog doesn't suffer in such hot conditions. Everyone knows dogs can die if left in a car on a hot day, but it's not just being left in a car that can cause them to overheat.
---

Queen of Bikers Maria Costello proudly takes IAM RoadSmart logo onto the road race circuit
(Added May 22, 2019 8:04 am)
Queen of Bikers Maria Costello MBE is now carrying the IAM RoadSmart logo on her Paton Supertwin racing bike, and you will be able to see it at high speed on the Isle of Man and in Northern Ireland this year. Maria is a motorcycle legend and for the past three years has been IAM RoadSmart rider ambassador. She will race her Supertwin featuring the IAM RoadSmart logo in this year's road race season; her LCR F2 sidecar will also feature the logo too.
---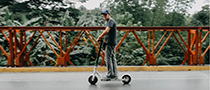 IAM RoadSmart warns dangerous cocktail of e-scooters and vehicles on our roads is bad news for road safety
(Added April 4, 2019 8:14 am)
With a wide-ranging review of transport laws announced by the government today (19 March), IAM RoadSmart has warned that the rise in the use of electric scooters alongside vehicles on our roads is bad news for road safety.
---

Fear of being caught must rise, says IAM RoadSmart as hundreds of thousands continue to flout mobile phone and seatbelt laws
(Added March 1, 2019 12:02 pm)
The UK's biggest independent road safety charity IAM RoadSmart is concerned that too many drivers continue to ignore warnings about the dangers of hand-held mobile phones and not wearing a seatbelt – putting countless lives in danger.
---


IAM RoadSmart calls for emergency measures to cut drink-drive crashes – after deaths go up
(Added March 1, 2019 12:03 pm)
After an upswing in 2017 and no overall progress over the last seven years in reducing the number of casualties caused by drink-driving, the country's largest independent road safety charity IAM RoadSmart is calling for the government to introduce an emergency package of measures to tackle this important issue.
---


Tips from the top: winners of the race track and rally stage star in IAM RoadSmart advice videos
(Added March 1, 2019 12:01 pm)
Stars from worlds of racing and rallying have come together to provide their best driving advice in a series of short videos produced by road safety charity IAM RoadSmart.
---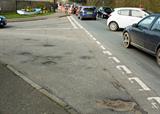 Budget pothole fund not nearly enough for disillusioned drivers, say IAM RoadSmart
(Added October 30, 2018 10:38 am)
Leading road safety charity IAM RoadSmart has said while the £420 million in new investment in tackling Britain's pothole crisis is welcome, it doesn't go nearly far enough and is merely a drop in the ocean to deal with a long-term and major issue.
---