These are the News Releases produced by IAM RoadSmart and are aimed and worded for the general news media (printed, on-line, radio and TV) for the general public as well as IAM Members.
They are ordered with the most recent at the top.
News Releases from IAM RoadSmart
---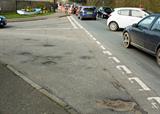 Budget pothole fund not nearly enough for disillusioned drivers, say IAM RoadSmart
(Added October 30, 2018 10:40 am)
Leading road safety charity IAM RoadSmart has said while the £420 million in new investment in tackling Britain's pothole crisis is welcome, it doesn't go nearly far enough and is merely a drop in the ocean to deal with a long-term and major issue.
---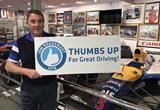 Racing Heroes give the 'Thumbs Up' to IAM RoadSmart campaign to increase courtesy on the roads
(Added July 30, 2018 10:11 am)
IAM RoadSmart has labelled August 'Thumbs Up For Great Driving And Riding!' month, as the UK's biggest independent road safety charity gears up for a campaign to increase courteous and polite driving and riding on UK roads.
---

IAM RoadSmart urges government to involve drivers in the push for zero emissions
(Added July 13, 2018 9:00 am)
As the government this week launches its Road to Zero Strategy with the aim of leading the world in zero-emission vehicle technology, road safety charity IAM RoadSmart has warned them not to ignore the part that drivers must play in their plans and how they can make a massive difference to its success or failure.
---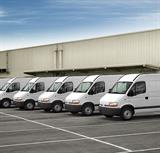 White van man not so crazy after all
(Added June 18, 2018 12:00 am)
IAM RoadSmart has discovered that the myth of 'white van man' recklessly tearing his way up and down the country may be just an urban myth after all. In spite of vans being the fastest growing type of vehicle on UK roads in terms of miles travelled, serious and fatal crashes involving them are falling.
---


EU safety proposals welcomed – but driver training must also play a key role
(Added June 13, 2018 12:00 am)
A new package of EU transport proposals that promise to revolutionise road safety in coming years have been welcomed by IAM RoadSmart – although the UK's biggest road safety charity has stated that a 'huge opportunity' has been missed by not specifically including enhancements to driver training in it.
---


IAM RoadSmart completes its suite of products that fit into the lives of 'time poor' drivers in 2018
(Added May 30, 2018 10:00 am)
Worried about driving but only have free time on a Tuesday night after the kids have gone to bed? IAM RoadSmart has the answer!
---


IAM RoadSmart urges drivers to be on 'heightened alert' for pedestrians as deaths rise by 10%
(Added May 21, 2018 10:00 am)
The UK's biggest independent road safety charity IAM RoadSmart is urging drivers to up their game and be more alert for other road users, as pedestrians now make up a quarter of all deaths on our roads, ahead of motorcyclists or cyclists. Only car occupan
---


Use of Northern Ireland graduated driver licensing scheme as a trial welcomed by IAM RoadSmart
(Added April 12, 2018 10:00 am)
IAM RoadSmart has welcomed the Department of Transport commitment to monitor the Northern Ireland Graduated Driver Licensing (GDL) Scheme as a possible model for future roll out across the rest of the UK in the future.
---